If you are looking for a fabulous opportunity to make some extra cash without leaving the comfort of your home then selling makeup is a great idea for you. 
Selling makeup from home is lucrative because, in the United States, more than 382 billion dollars is spent on makeup and skin care products each year. 
Direct Selling is Growing
Direct selling makeup companies allow you to offer high-quality products at a cost that is cheaper than most brick-and-mortar establishments can offer.
When you sell online from your home you do not have the added cost of renting a retail space, having extra utility bills, insurance, and other things.
When you do direct selling from company to customer you do not even have to keep stock on hand. You order from the company after the customer has confirmed their order so you do not have your money tied up in stock that may or may not sell.
The Top Brands to Sell from Home
You want to make sure that the makeup you choose to invest your time and efforts in will be products that women want to buy. You also want products that are so good women to want to buy them repeatedly.
1. Avon
You know the name Avon, it has been around for many years. At one time the ladies who sold this product had to drive from house to house and sit with the customer while the customer shopped from a catalog. Today you can set up your own online store with a catalog of available products for the people to choose from. You do not have to go door to door. All you have to do is advertise on your social media pages and watch the orders come in.
2. Airbonne
The products made by this company are based on botanical principles. They are not filled with chemical-laden ingredients. They are pure and gentle on the skin. They do not harm the environment. They are eco-friendly.
3. Beauty Society
If you are looking for products that are not harmful to the environment, and great for the skin, then Beauty Society has the right things for you. Their selections are gentle, they are eco-friendly, they are long-lasting and they make you look your best. Women feel more confident when wearing these products and they feel better about using them because they do not destroy the environment.
4. Essante Organics
Most makeup brands are filled with toxins and chemicals. People apply makeup to make themselves look better and end up with rashes and acne, or worse. Essante Organics is making it its mission to offer women a truly better alternative. The makeup sold under their name is free of toxins, they are formulating safe and pH balanced. They give women the beauty they desire without any of the pore-clogging rash-causing ingredients that are found in many other cosmetic brands.
5. Jordan Essentials
The Jordan Essential motto is 'Healthy Skin, Healthy life'. Women want to look their best and the only way to look your best is to care for your skin and keep it healthy. Jordan Essential skincare and cosmetics are designed to make sure your skin is healthy so your inner beauty can shine through.
What Else?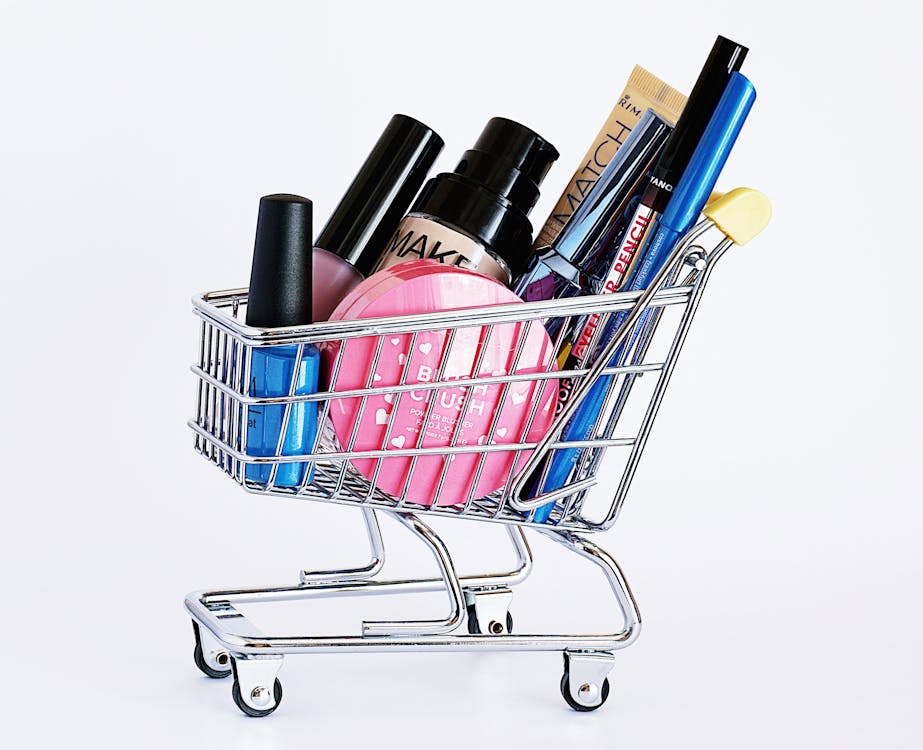 There are many more companies that allow you to direct sell their cosmetics. You make money, they make money, and your customers get products they can trust and believe in. Everyone is happy.
To pick which company will be best suited for your at-home business consider the following.
Do you want products that are:
Organic and all-natural

Less expensive and easy to apply

Fragrance-free

Toxin-free

Formulated for older skin

Hydrating

Have added sunblock

Light and airy

Offers full-coverage
Once you have decided what qualities of makeup you will feel the most comfortable promoting then you can select from the many fabulous brands to offer.
You may even decide to offer more than one brand to your loyal customers.
Tips
Choose a makeup brand that you have used yourself and you trust. When you have confidence in the product that you are selling then you will sell more.
People relate to confidence and honesty. If you use the product yourself then you can give honest reviews and opinions to your potential clients.
You will know how easy the cosmetics are to apply if they smell good if they are light or heavy, and how easy they are to remove.
Also, your friends and neighbors see you when you do get out of the house and go to town. If they have seen how great your makeup looks then they are more likely to buy some of the brands you are selling. 
People like to emulate people they admire. When you look good people admire you. Naturally, when you offer to let people in on your makeup secrets then they are happy to buy from you.